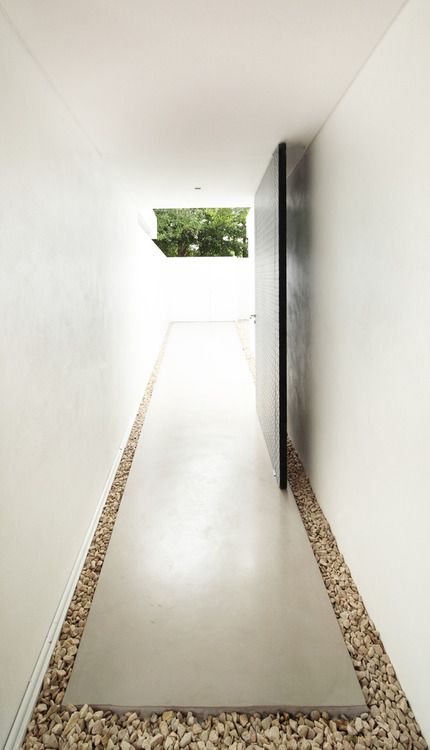 H3 is the name of this outstanding residence located in the hills of Athens, Greece, one of the oldest cities in the world. Ironically enough, this impressive ultra modern house looks like it landed there straight from the future. Take a peek inside!
Is it sent from gods? Zeus? Or maybe Hestia, a virgin goddess of the hearth and architecture? Just kidding. This ultra modern piece of architecture is designed by the Pavlos Chatziangelidis of Athens-based 314 Architecture Studio. H3 house is built on a 7,000 square meters plot and offers 1,000 square meters of modern living space. Most of it is taken by the incredibly large swimming pool though, which has a special role in this unusual design.
Inspiration comes from the owner's love for yachts which can be seen in the shape of this ultra modern house.
"H3 was constructed with eco-friendly materials and the interior furniture within the house, has been designed according to the needs of the owner. The design objective was to create a luxurious and ergonomic environment with clean lines and minimalist aesthetic.The architecture, construction materials and technologies are all in line with the latest eco friendly products that all congruou in the construction of this highly dynamic, modern housing that is also environmentally friendly.