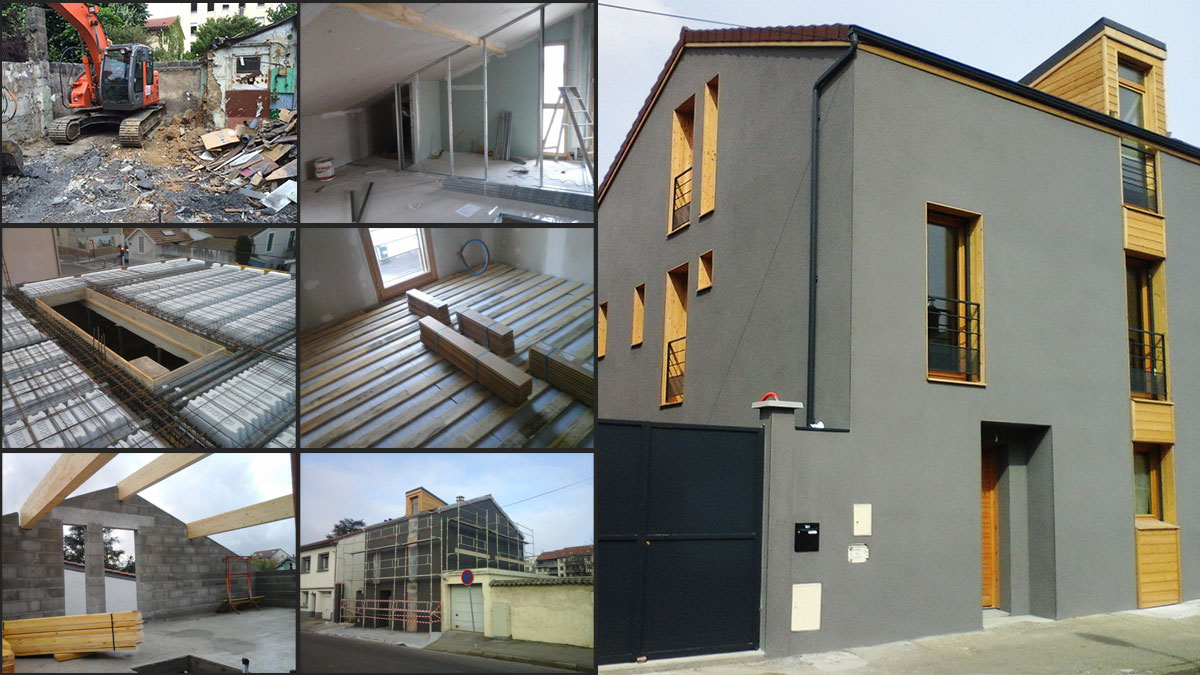 The architect offers his consultancy services in a dialogue with the project owner. He advises and defines with him the structuring of the spaces in order to fulfill one or more given functions, in an aesthetic and ergonomic concern in the design of both the exterior and interior and to achieve maximum use of a land lot.
Beyond design, the architect can also offer his services as a construction project manager to ensure the efficient and rigorous construction of the building itself. He then represents the project owner to select the various companies taking part in the construction and to ensure that the various phases of construction are carried out within budgets and deadlines.
The architect's contribution is the assurance of the best value-for-money ratio in all the stages of the design,
The originality and functionality of the design
Project management
The final reception of buildings
The efficient use and minimization of maintenance costs
In many countries, architects are holders of a regulated expertise required by law to develop space and more particularly to design
In some countries, their participation can be compulsory in order to obtain a building permit, where the floor or floor area of ​​the building exceeds a certain threshold.
For the project owner, working with an architect means ensuring a transparent management of his architectural project by a competent professional. The knowledge of the architect is a legitimate expertise by law, which combines technical skills and artistic creativity in the design of buildings with rigor in the management of construction project.